Do you know, installing Double-door mosquito screens is very easy?
 Just make a call to perfect screens, and our design consultant will come to you soon and give you a live demo of our mosquito net for windows samples.
Double-door mosquito screens
The Net Double-door mosquito screen is just like the wooden double door of our house, and the Only difference is that we can use it to protect the home from mosquitoes. Double-door mosquito screens cost quite less than other mosquito net door models such as pleated mosquito net doors, and sliding doors. 
Perfect screens provide three colours frames for mosquito net doors that are white, golden brown, and brown with an aluminium net, SS or stainless steel net and fibreglass net. Mosquito net doors, we fix in a way so that it could be easy to use and effortless; and making it easier to open and close the door. The doors have magnets of high quality at top and bottom so that the doors stay tight.
Double-door mosquito screens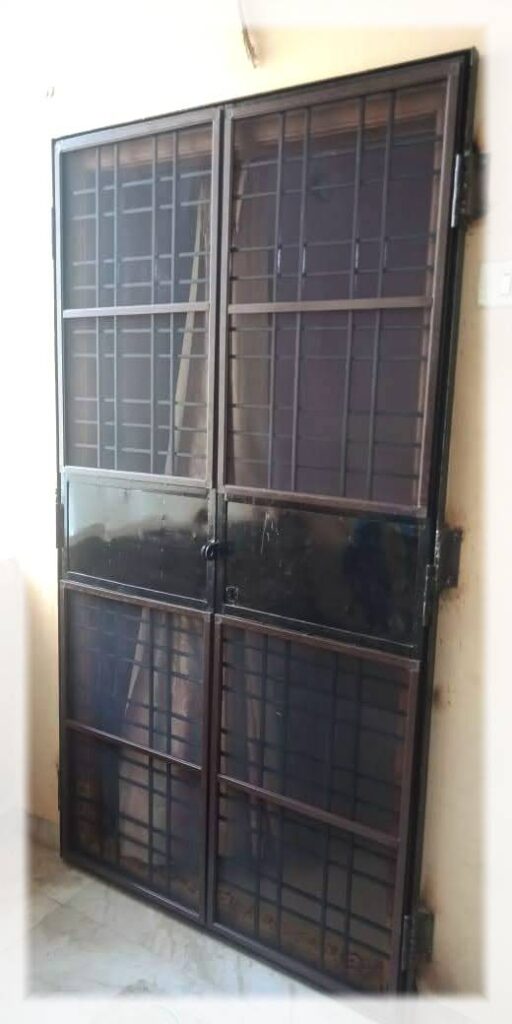 Budget friendly:
Mosquito net double door design is very economical as far as other designs like pleated Mosquito net door, sliding window, and sliding doors are costly then Mosquito net double door.
Easy to use:
This door is easy to use for small children and adults. This type of product in our home is essential for preventing mosquitoes.
Best quality:
We at Perfect screens always want to give quality products to your customer, and therefore our products will last for an extended period that offers the best service.
Easy to handle:
The handles that are in double door design are handy to open and close the door with no efforts. The magnets used in mosquito net door are of very high quality and quality so that it can service the product well.
Colour options:
Perfect screens have plenty of colours available for Double-door mosquito mesh screens to give you a beautiful look to your home with protection. Contact us for colour details.
Smooth functioning:
We put our Mosquito net door on your wooden door in this way so that both the doors can open and close smoothly without touching each other, means they get open and close opposite sides. If your door opens on the outside, we put our mosquito net double-door as it opens inside.
Steady design:
As we know, the double door has two doors; these two doors have three sections so that this door could stand properly.
Transparent screens:
As you can see, the mosquito net doors shown in the photos at perfect screens website is transparent. You can see things moving outside comfortably by it, enjoy the beautiful views outside your place with the help of this transparent screens.
Fresh air:
It does not block the air fully and allows air to transfer from the tiny holes of the net, and air also passes quickly.
High quality aluminium profile:
The aluminium profiles that used to create frames, if the customer wishes we can apply heavy aluminium profiles for the making of double-door mosquito net screen's frames.
Dimension of screens :
The dimension of hole in the mosquito net we use is 16 into 18 micro mm, which is tiny for a mosquito to cross the net wire mesh.
Mosquito mesh screens are the best solutions for windows, doors, balcony, kitchen, bathroom windows and doors, French doors. Mosquito net for windows and doors that perfect screens offer helps you to save home from mosquito bites and diseases.
INSTALL MOSQUITO NET DOOR AND WINDOW NOW BY PERFECT SCREENS, Call now on 917416415486